Class Teacher - Mrs O'Keefe
Teaching Assistant - Mrs McMenamin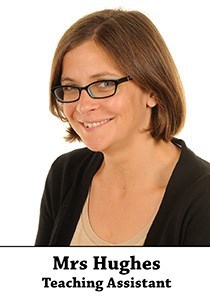 We had a very busy time working in groups to make bread rolls. We even washed up! Click on the link for the simple Bread Roll recipe.
We had great fun making Scottish Bannock and Chapattis in Emerald Class. Click on the link for the simple recipes we used: Bread Recipes
On World Book Day we dressed up as book characters. We found out that Dick King Smith wrote books with animals as the main characters. We then worked in groups to create story books about animals for younger children. The books and stories were fantastic!
Our DT topic this term is 'Bread'. We tasted different types of bread and used interesting adjectives to describe their appearance, feel and taste. We then voted for our favourite bread and created a Pictogram to show the results. The most popular was Cheesy Ciabatta and the least popular was Pitta bread.
Curriculum Information: Spring 2 2016
Our aim is to enthuse the children so that they become interested and motivated learners. Every opportunity is made to link learning across subjects, reinforce and enhance skills.
English
Our whole class text this half term is The Cliffhanger by Jacqueline Wilson. The focus of writing is using specific vocabulary to create images for the reader. The structure of sentences will be explored and the skill of proofreading and editing written work will be further developed. Non-fiction text types including instructions and information texts will be written and opportunities for cross curricular links maximised through topic and DT work. Spelling rules will be taught and reinforced during lessons in addition to being learnt for homework, with weekly tests.
Maths
A focus on deepening understanding of Place Value will run through the areas of maths covered this term. Children will work in ability groups within lessons, and misconceptions addressed through timely intervention. Tasks will be open ended and the children will continue to develop the ability to challenge themselves, working both independently and with support where appropriate. Multiplication tables and basic number facts will be revisited regularly through starters and homework tasks.
Science
This half term, the topic will build upon the last topic of Solids, Liquids and Gases, in particular Separating Materials. The children will complete practical investigations and consider their results using scientific vocabulary. Maths skills will be developed through the use of thermometers and scales, and creating graphs of results.
Geography
This topic is all about the United Kingdom. Children will learn where the countries of the UK are, identifying them in atlases and plotting them on maps. They will then find out about rivers in the UK, using IPads, and research the uses and history of the rivers. The written and map work will form an information text, linking to English learning. Further research in to each country in the UK will include finding out about the patron saints, differences in weather and industry from area to area.
RE
The children will learn about the Sikh religion. They will find out about the origins of the religion, the holy book and place of worship, along with special festivals and celebrations. A comparison between the Christian and Sikh religions will be made throughout.
Music
Music and recorder swill continue to be taught by a specialist teacher.
PE
PE sessions are taught by a specialist PE teacher, The children will be learning to play hockey and should have warm, outdoor kit in school on Wednesdays and Thursdays. This half term they will also have swimming lessons at Hitchin Swimming Centre on Tuesday afternoons.
DT
The topic this half term is about bread. The children will investigate and evaluate the features of bread. They will then make bread both with and without yeast, before designing and making their own bread. Cross curricular opportunities include the use of Ipads for research, a graphing program to create graphs of surveys, instruction/recipe writing, locating the origins of bread using maps, and weighing and measuring ingredients.
Computing
The focus is on Data Handling and Spreadsheets. After creating graphs from given data, the children will learn how to use spreadsheets to calculate costs and quantities. This will be linked to the DT Bread topic.
Homework
Homework is set on a Thursday to be completed by and handed in by the next Thursday. English and Maths tasks are alternated weekly. The tasks are open ended and designed so that the can be completed at a range of levels, with the expectation that all children show their knowledge to the best of their ability. As a parent, support with the children's homework is extremely valuable, but the homework should be the children's own work. Remember: 'It is OK to have a go and be wrong as long as you've tried your best!' In addition to the homework task, spellings are set weekly, and children are expected to read at home at least three times throughout the week (daily is best). A love of reading really shows when the children write.