Look what I found. All you need to make a cute little hedgehog is a pine cone and an egg box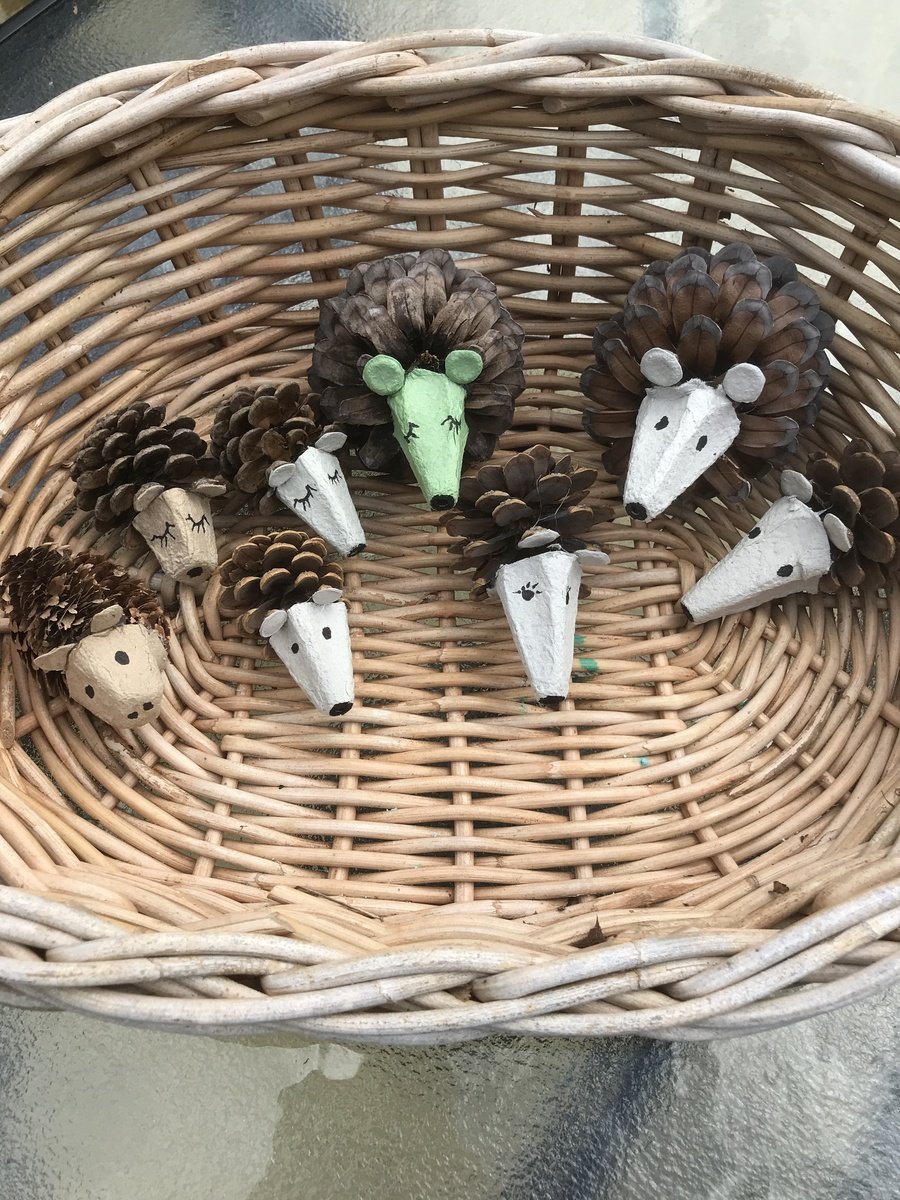 A beautiful picture of spring Maddi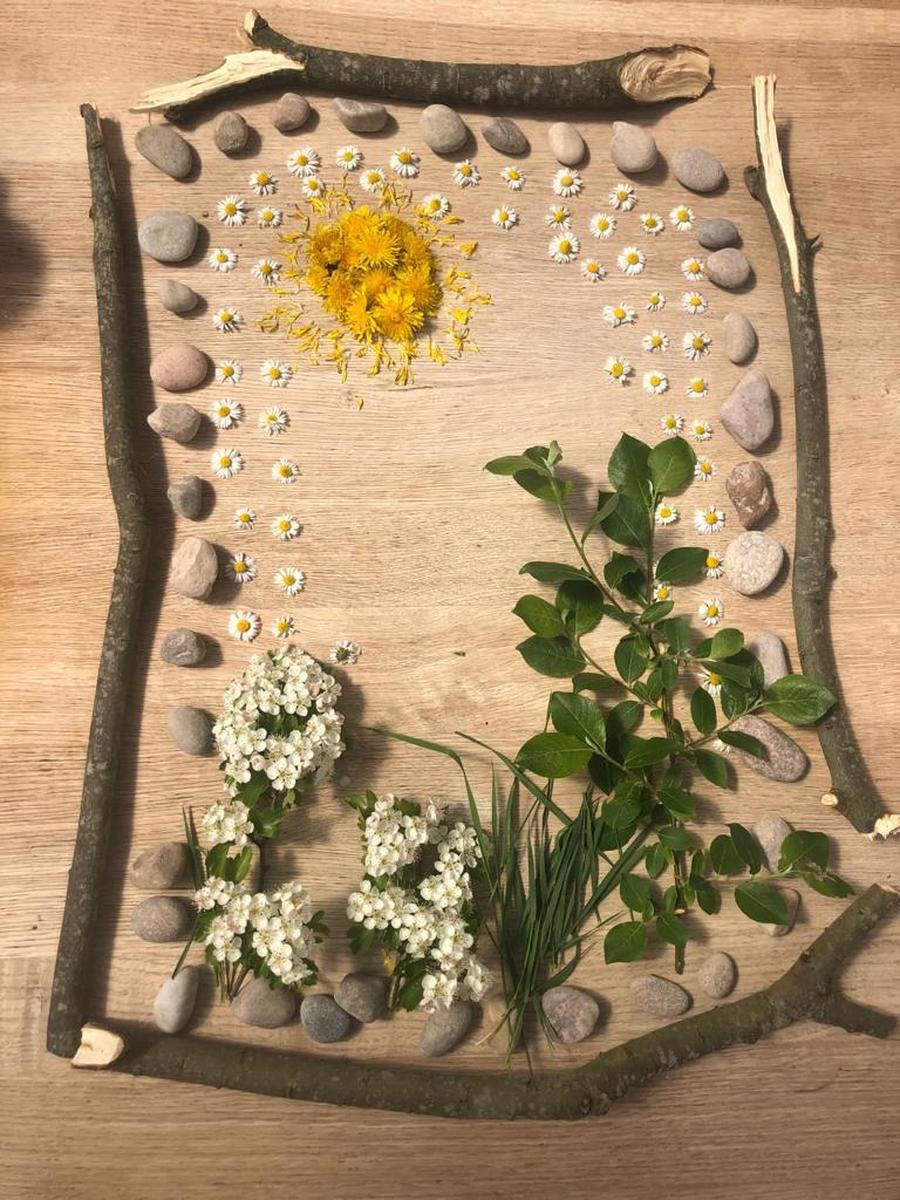 Thank you Lauren and Emily for this lovely spring picture.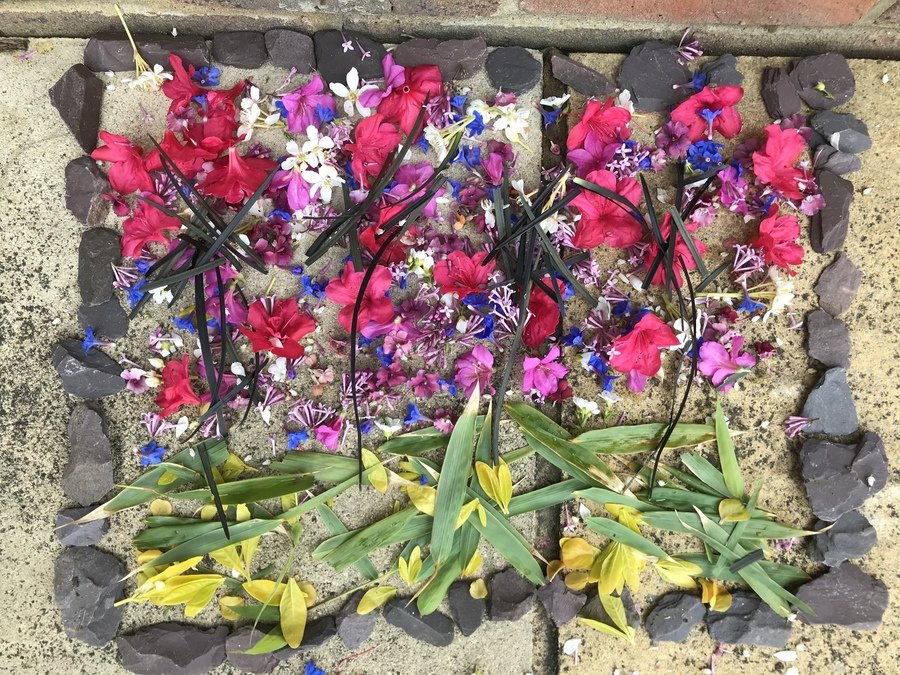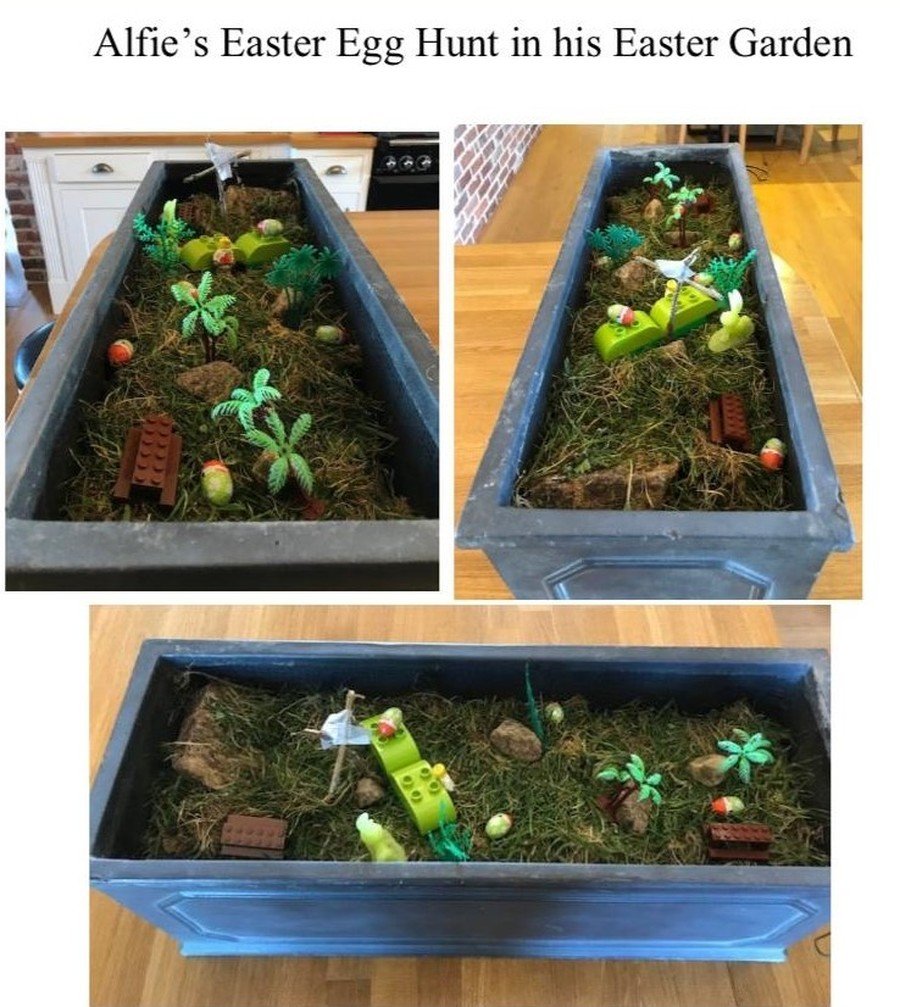 Joel has planted some seeds, can't wait to see them grow.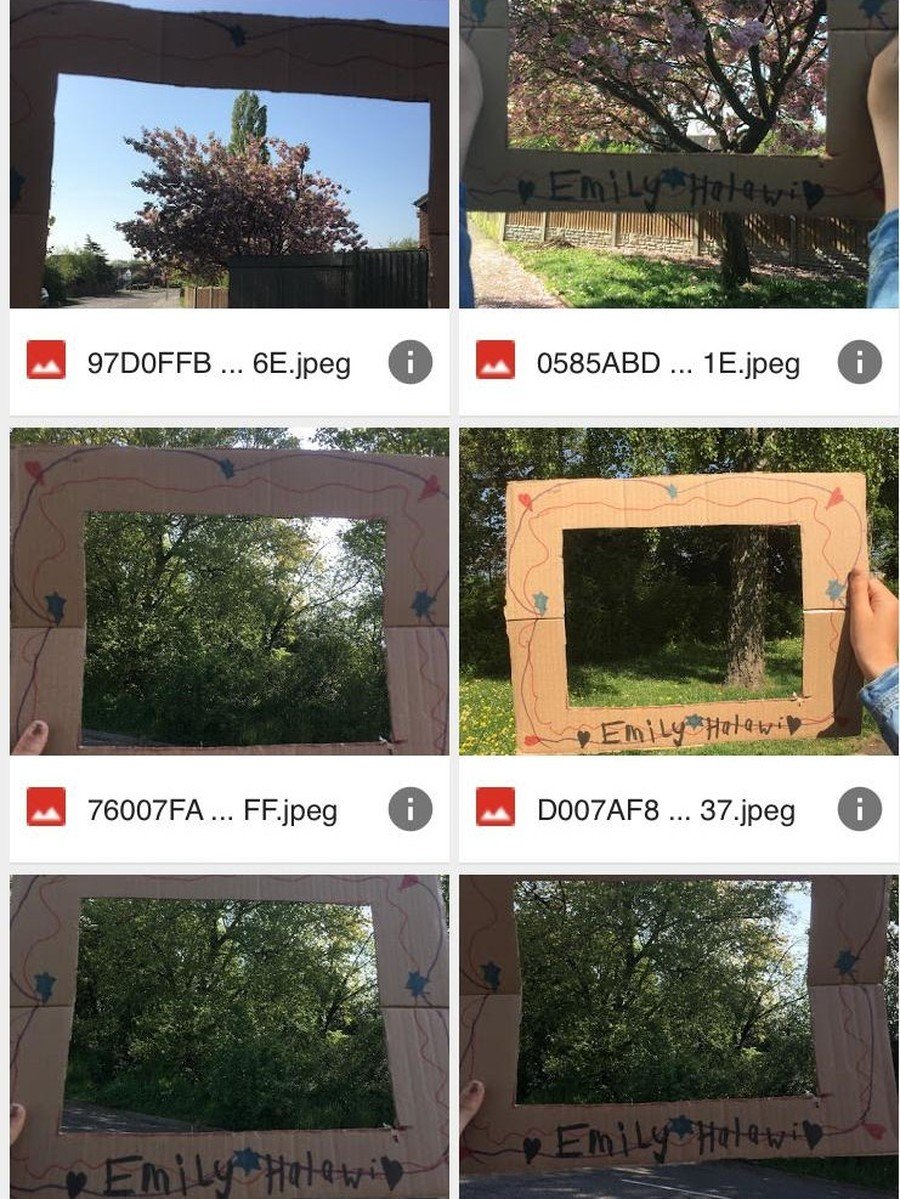 Emily Halawi took some pictures of nature. Wonderful.
I love your pot Maddi look forward to seeing what you grow in it.
Ebe and his sisters have made lovely Easter gardens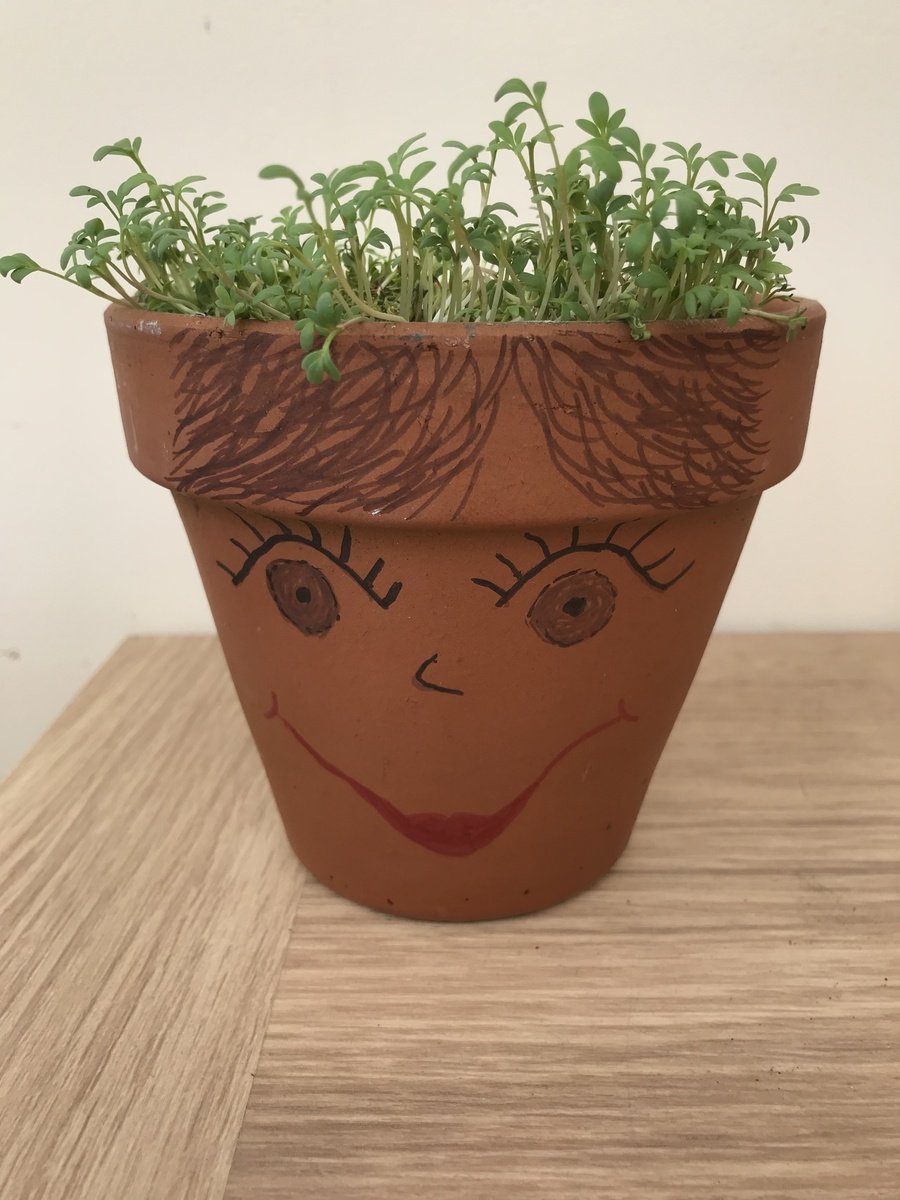 Your cress will grow and make hair. If you don't have any seeds just decorate a pot. Be creative I look forward to seeing them.
Another little challenge for you, paint a pot. I have drawn faces on mine and planted some cress.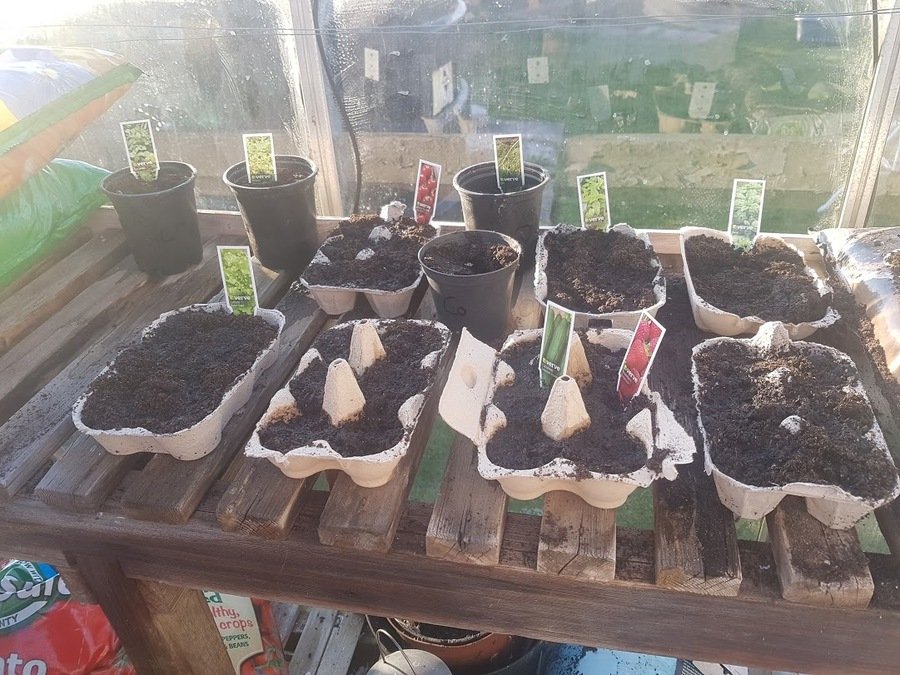 Sophia has planted some plants we can't wait to see them grow ; thank you Sophia
Well done everyone some lovely Easter ideas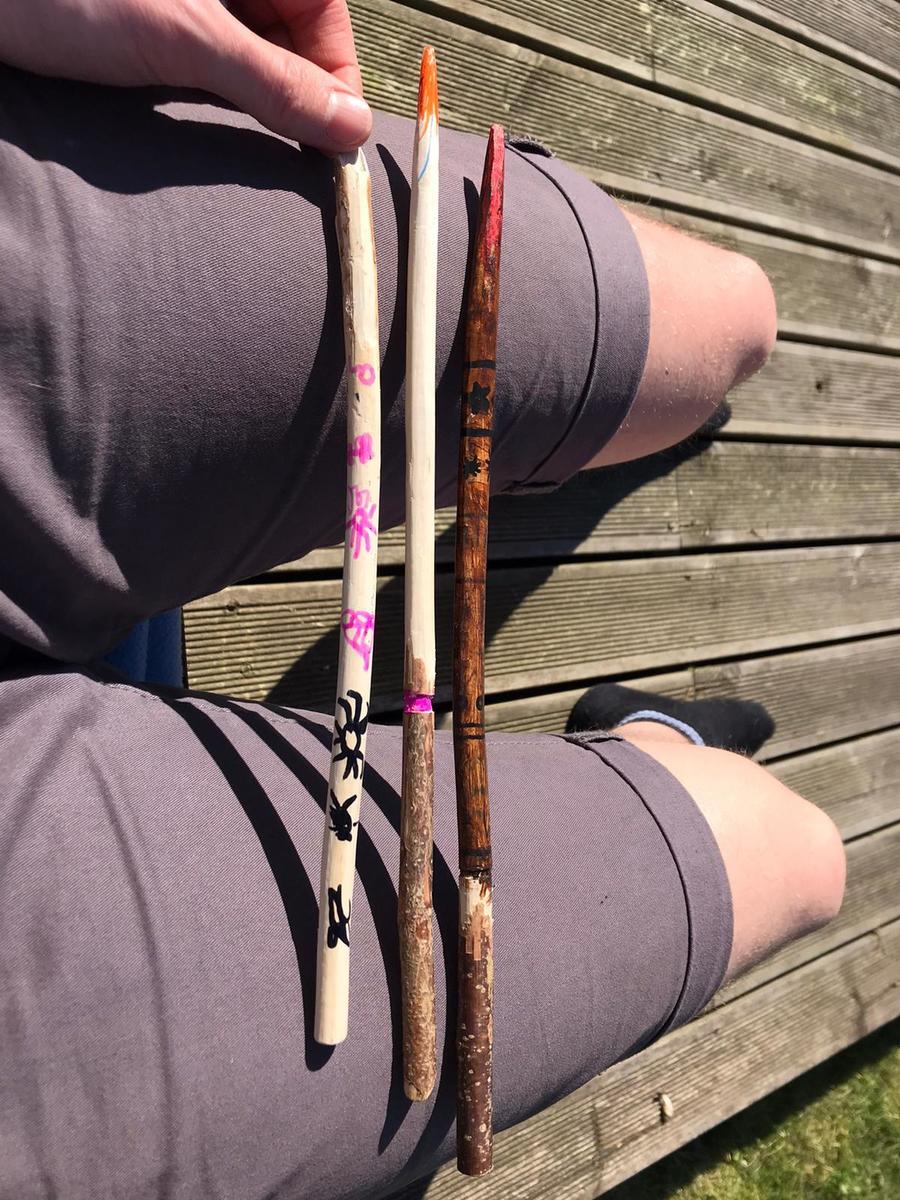 Well done Jayden and Ava I love your wands
Lauren made some Pot Pourri, well done Lauren and thank you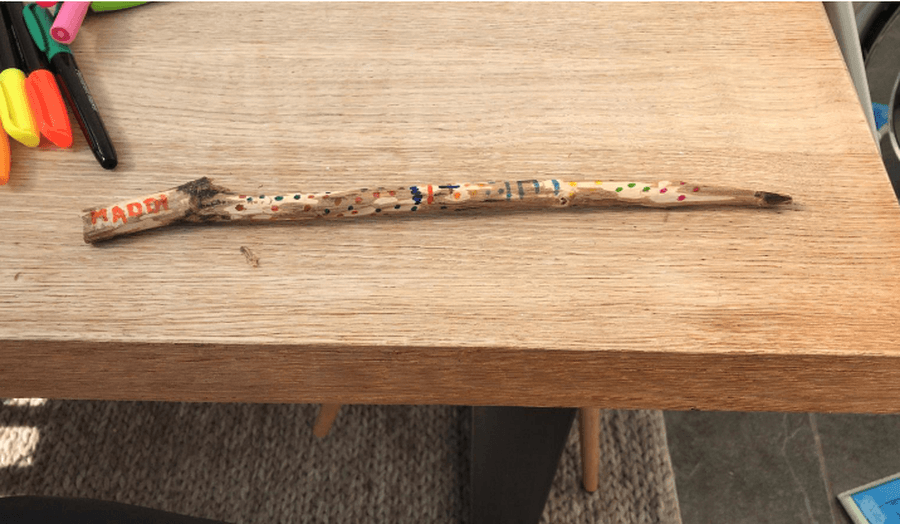 well done Maddi I love your wand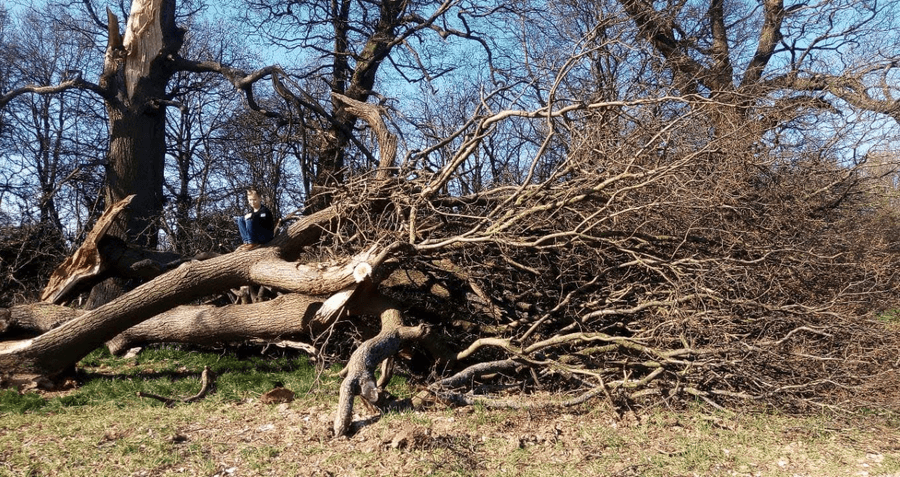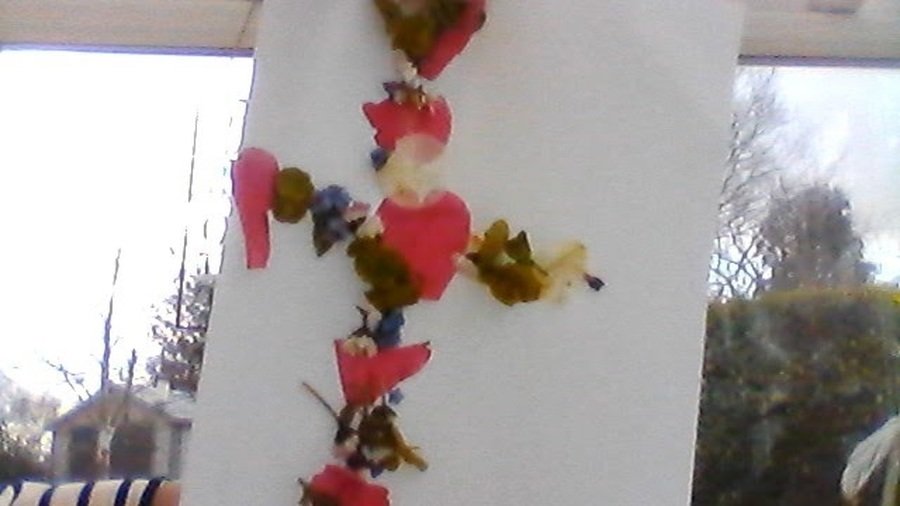 Lovely picture, thank you Anais
30th March 2020
Good morning, here we are at the beginning of a new week and some exciting ideas, today I have put some petals in a jar and mixed them with water, I have used my wand to mix it and am just waiting for the magic to happen... watch this space.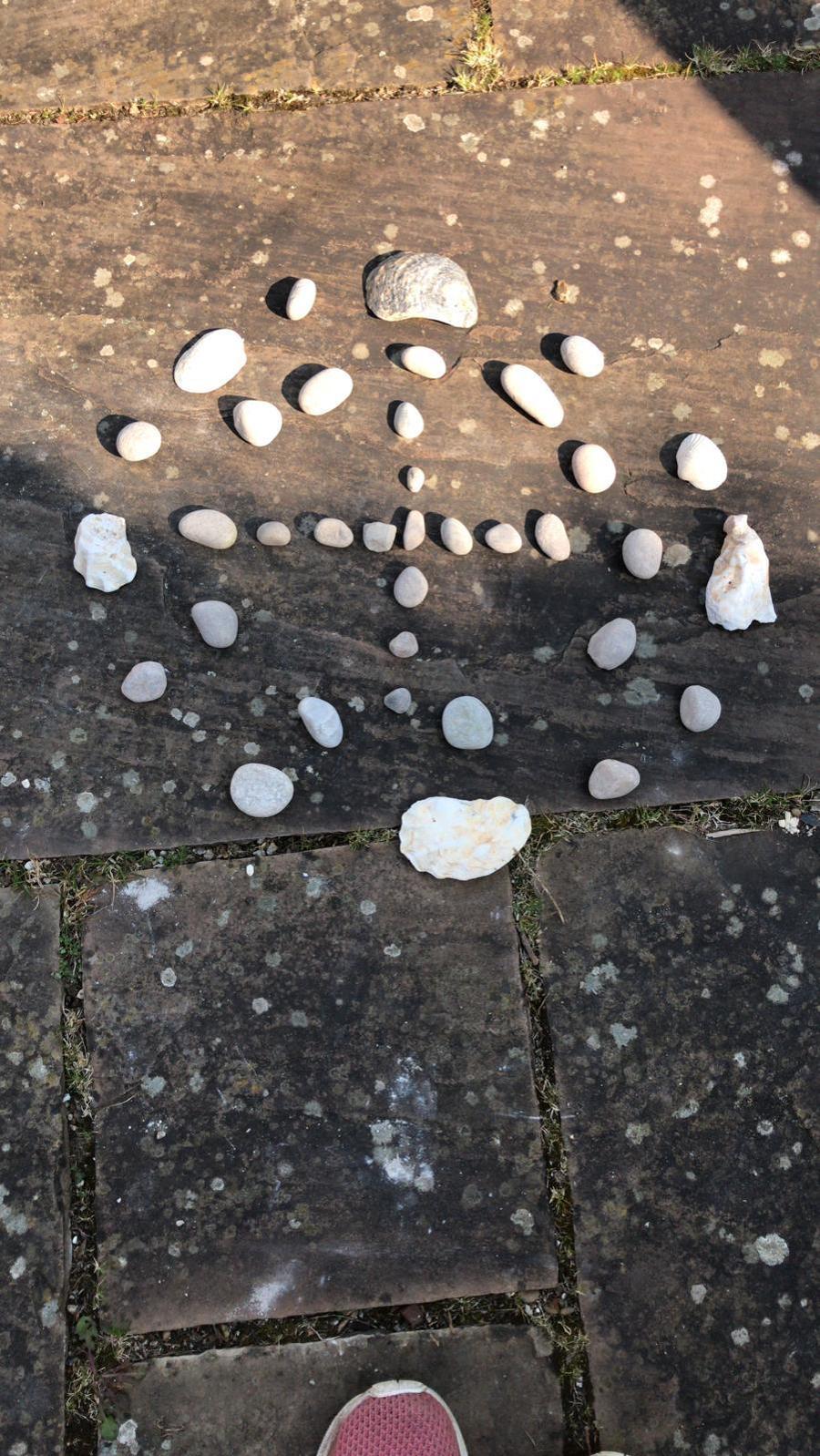 Loving your thoughtful Mandala Maddi.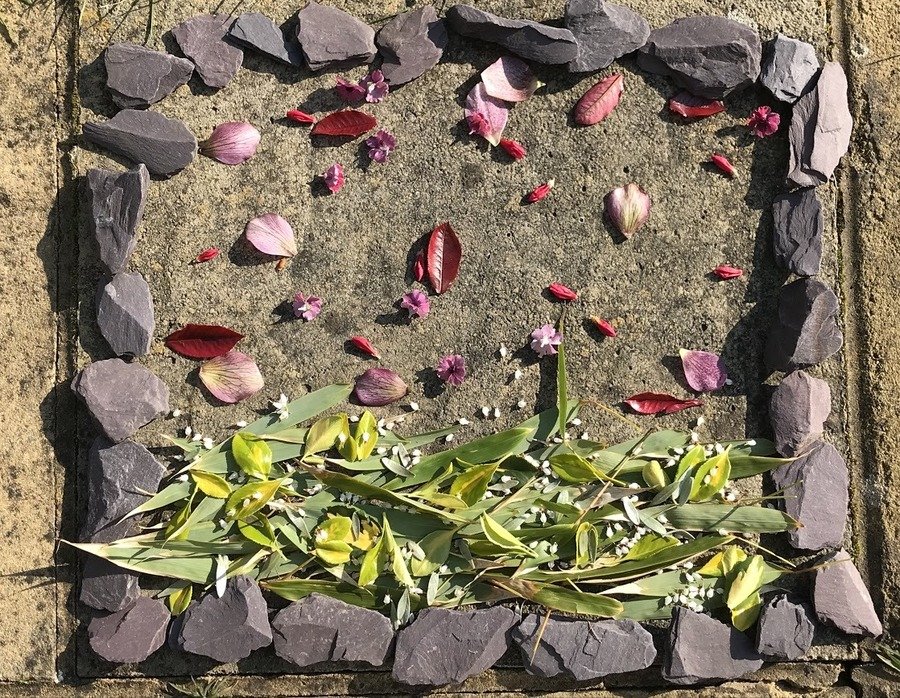 Look at this beautiful picture from Lauren. Keep up the good work.
Look at theses amazing pictures from Alexander and Isabelle Mitchell. Numbers in forest school, great learning well done.
Today I have started to dry out some flowers to make some pot pourri. Allow the petals to dry then put them into a container of your choice, spray them with a little of your favourite purfume, they will look lovely and smell beautiful.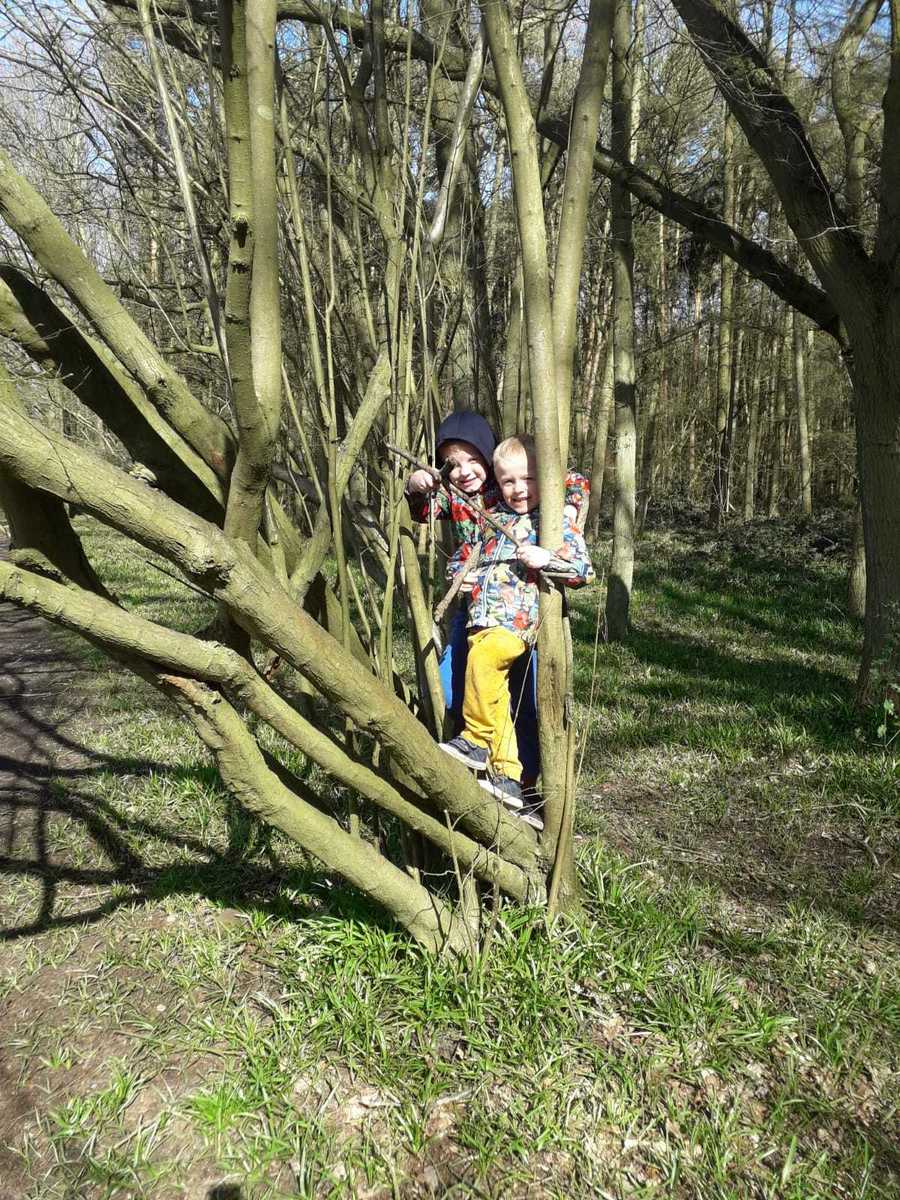 ~Oliver and George have been to the woods, next time you go do a treasure hunt, let me know what you find.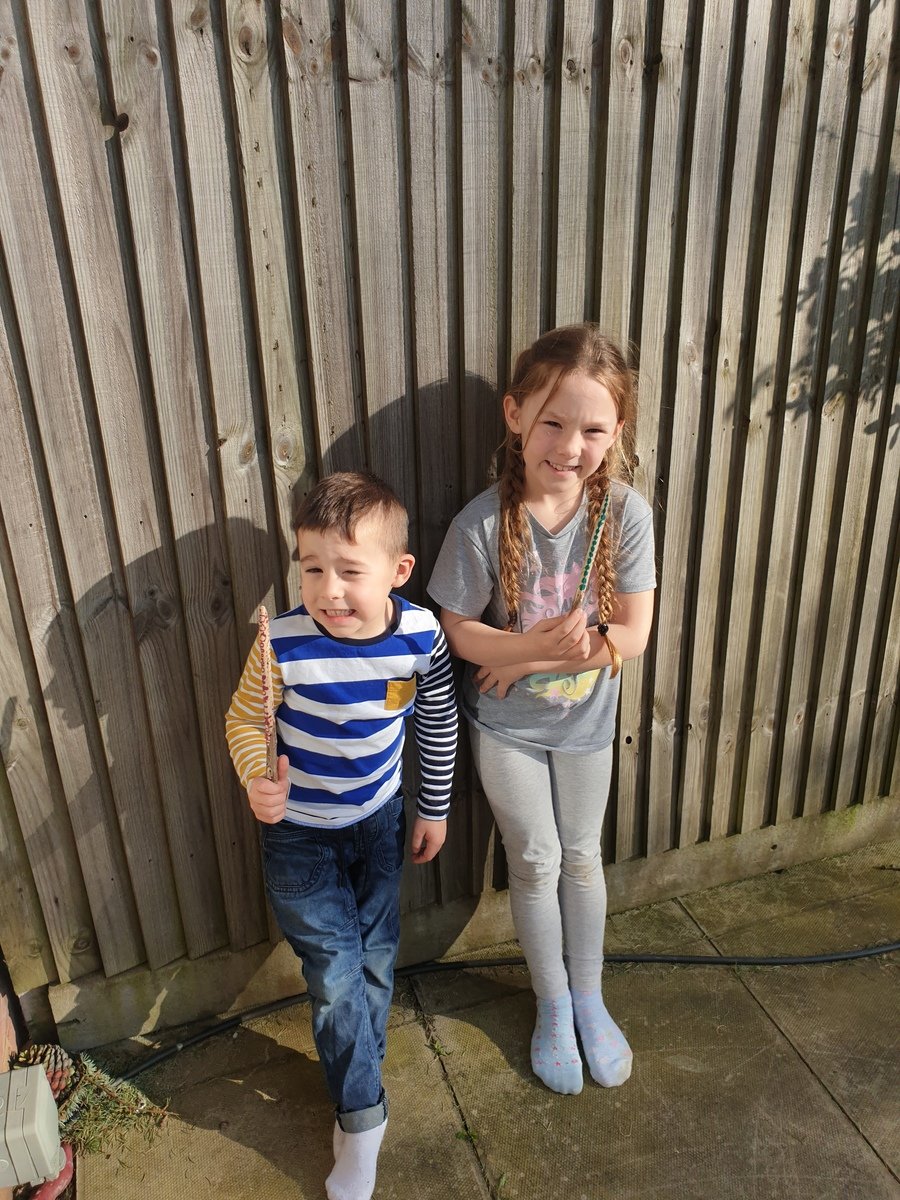 Skye and Joel have made wands. Skye said the magic power her wand has is to lift heavy things and to make flowers grow quicker. Joel said his wand makes people invisible.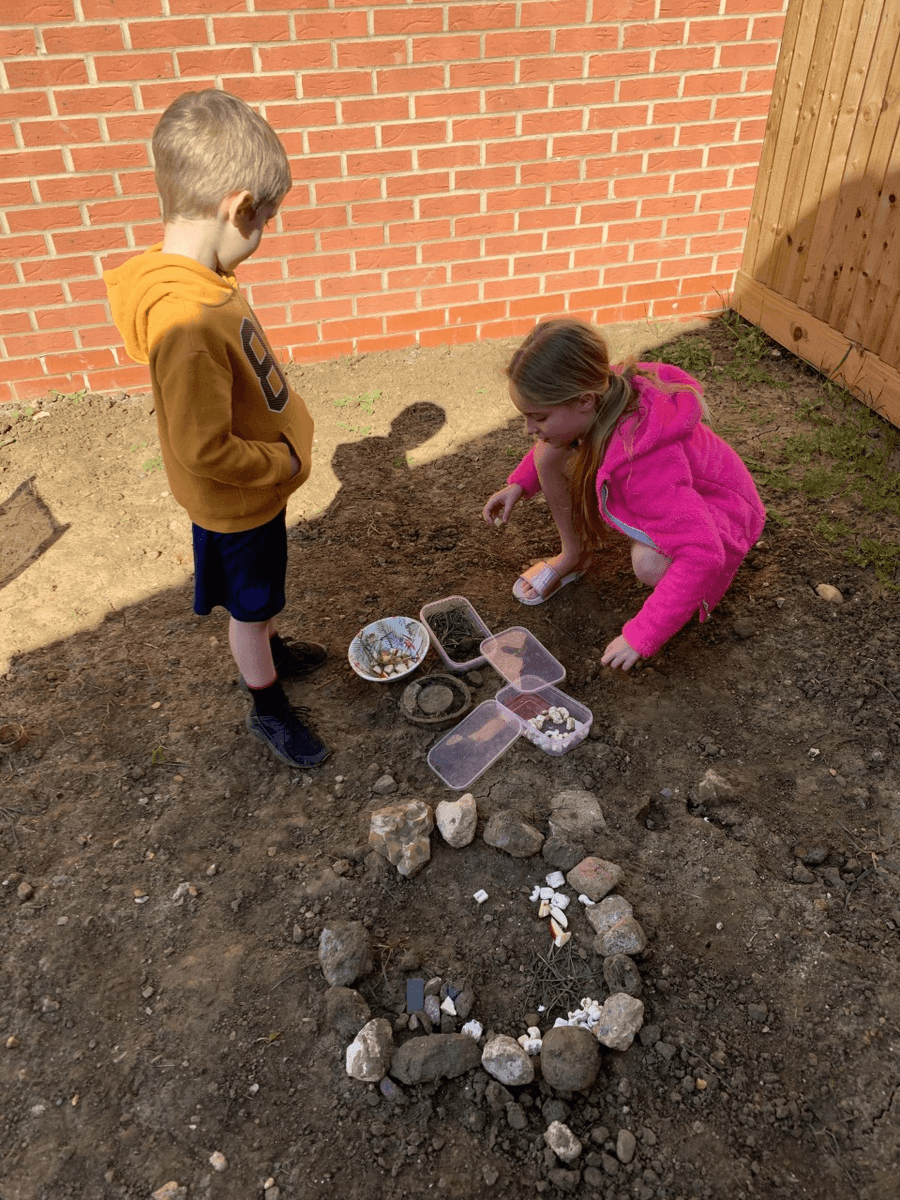 Parker and Quinn have made an amazing bug hotel. You will have some lucky bugs in your wonderful hotel. Well done Parker and Quinn.
Well done Skye and Joel I love your Mandala keep up the good work
25th March 2020
Today I made a picture, I used wood to make a frame, you don't have to, just use any bits and pieces that you have available, be creative. When you have made your masterpiece please take a picture of it and email it to, support@cockernhoe.herts.sch.uk, we can then upload to this page. I look forward to seeing your creations.
24th March 2020
Today we are going to make a wand. You will need: AN ADULT TO HELP YOU, a stick about as thick as your thumb, a pair of gloves, a potato peeler or a knife, sand paper if possible, some paint or felt pens to decorate. When you have made your wand write down what powers it has and maybe even write a poem about your wand. Please send me pictures of your masterpieces to, support@cockernhoe.herts.sch.uk, we can then upload them.
Good afternoon everyone, I hope you will be able to take part in some Forest School learning while you are working hard from home. From this page you will be able to get some tips and ideas of things to do outside. Remember we all have access to different things so if your outdoor learning isn't always the same it doesn't matter just improvise.
The picture below is a Mandala which I made this morning. The circular design symbolises the idea that life is never ending and everything is connected. The Mandala also represents a spiritual journey. In R.E this term we have been talking about journeys. Think about your own journey and design a Mandala that represents your life. You can us shells, stones, sticks, beads or any other items.